Large Print Puzzles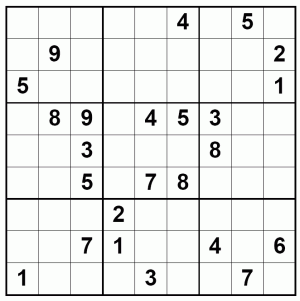 Welcome to our website, where you can print off and enjoy a large range of fun puzzles that are easy to read. You might have noticed it disappeared for a couple of months and has changed web address - unfortunately the old domain name expired but the company it was registered with didn't tell us it was about to expire and someone else bought it!
All the puzzles you will find on this site for download are in PDF format. This means that you can save them to your computer, or print them directly off the website, however large you wish.
If the puzzles are not large enough for you when you open them, then all you need to do when you print them is to make sure you choose 'fit to page' - this will then automatically expand the dimensions of the puzzle so that it prints to those dimensions. For instance if you require the puzzle to fill a whole page of A4 then this will be ideal for you.
We will gradually add more puzzles for you to enjoy over time, but we hope you enjoy the initial selection in the meantime - we have several large print sudoku and some word puzzles too for you to enjoy. We recognise that many solvers prefer to use pen and paper to solve their puzzles. Therefore we've created a range of large print puzzle books for you too. You can find out about these at our
Puzzle Book
website: our range currently includes large print wordsearch, large print sudoku and large print codewords, with more in the pipeline.
We would like your comments and thoughts on what puzzles you would like to see, and any ideas on how we could make even more accessible and easy to read and enjoy puzzles for you - to give us feedback simply use the
contact
form.
If you enjoy the sample 20 sudoku, we also have 100 more that you can download direct to your computer ready to print - if you are interested in this look in the downloads section of the left menu. We will aim to add more downloads over time, again if there is anything that you would like to see just let us know through the contact form.
We hope you enjoy the site, and... happy puzzling!
If you represent a newspaper, magazine or other publication that is looking to
Buy Puzzles
then please do contact us as we will certainly be able to help.
Finally, if you like playing puzzles online, then you might like to check out the
Puzzle Club
, containing thousands of puzzles across many, many puzzle types with all your favourite word, number and logic puzzles - and then some!