Buy Large Print Puzzles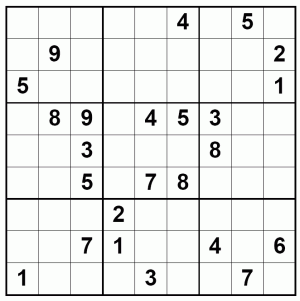 We can supply you with the majority of puzzles in a large print version.
Many people find it difficult to view puzzles in 'ordinary' print sizes, or simply find them less practical.
I'm sure most of us have played a sudoku on a tiny grid where you soon run out of space to write the combinations, for instance, irrespective of our ability to read small numbers.
If you require large print puzzles then please do get in touch.
Note that this service is aimed at
publishers
and those looking to purchase unique puzzles to be published in a book, magazine or some other publication.
If you are looking for puzzles to purchase for your individual use and pleasure, please take a look at the content of the 'downloads' section of the left menu instead.
Our range includes large print number, logic and word puzzles, so whether you're after large print crosswords, wordsearch, sudoku, maths or logic puzzles, we're sure to be able to help - please use the
Contact Form
in the first instance stating your requirements and we'll reply as soon as we can.