Puzzles to Print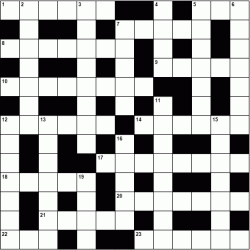 Lots of puzzles can be played online, and sometimes enhanced through online player tools.
However many people still prefer to play puzzles the traditional way - with paper and pencil. Whether you are looking for some puzzles to print to play on holiday, to fill the commuting time to work, or simply for enjoyment to unwind at the end of a hard day in the office, we have a range of puzzles ready to print on offer.
At the top of the left hand menu you will see a section called 'The Puzzles'.
Simply pick the heading of the puzzle you want to print and play, and away you go.
We have a range of large print word puzzles and logic and number puzzles available for you to print and play including:
Sudoku
Crossword
Word search
Word wheel
Word ladder
If you are looking for large print puzzle books, rather than PDFs to print yourself, then we have a large selection of these at our sister site, Puzzle Books.
Here are links to our large print puzzle books on this site:
Large print sudoku
Large print crosswords
Large print wordsearch
Large print codewords
If you don't see the puzzle type you want in our list above, then please do
Get in touch
and let us know. We are always keen to add more puzzles to our large print range, but we need to know what you want to see! So if you are interested in large print arrow word puzzles for instance, but can't find them anywhere, then let us know. The more requests we get the more likely we are to be able to produce a particular title. We can even customise them as gifts for birthdays or other special occasions!